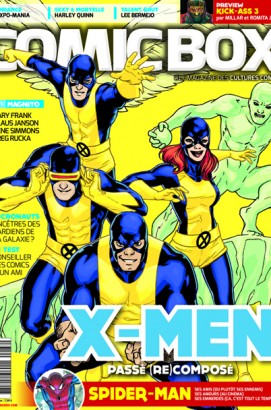 + View Gallery
Comic Box #88
Published Date : 17 avril 2014
Description
Comic Box #88 est en vente en kiosques et en librairies spécialisées depuis le 17 avril 2014. Avec des interviews de Klaus Janson (Batman Dark Knight Returns, Daredevil, Superman…), Greg Rucka (Cyclops, Lazarus…), Gary Frank (Shazam, Batman Earth One…), Gene Simmons (Kiss). Et des articles concernant Harley Quinn, les Micronauts, X-Men Days of Future Past, Superior Foes of Spider-Man et Lee Bermejo, entre autres choses.
© 2014, Xavier Fournier. All rights reserved.
error: Content is protected !!